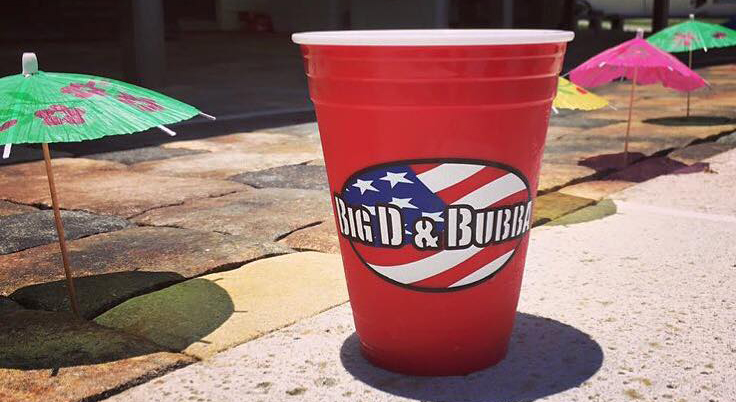 When you're sitting in the car wondering if the person in the next car over in traffic thinks that you've lost your mind because you are seemingly laughing hysterically to yourself, or sitting in the parking lot at your destination waiting for us to finish a topic, silly phone call, interview, game or conversation.....We are right there with you. And with you all the way. We know how crazy life can be....and we want to be your goofy, chubby, best radio-friend refuge from the harsh reality of being pulled 100 different directions by your spouse, kids, boss, coworkers, etc.
If you are new to the show,...um......hi! We hope to get to know you, and hope that you put up with us long enough to get to know us as well. Click on the bio's below to learn a little about each of us. If you've been a friend of ours for awhile, still click below, and see how well you know us!
By the way...because EVERYONE asks us.....We met in 1996 in Baton Rouge, La., where Big D was hosting a morning show and Bubba was hosting afternoons. We immediately hit it off, both on and off the air, and ended up pairing up to co-host a show together at the ripe old ages of 24!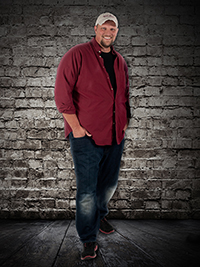 I started in radio when I was 14 years old at a 1000-watt Christian radio station in Cookeville, Tenn. By the age of 17, I hosted my first talk show, which led me to doing mornings on an oldies station in the same city.
My first country radio experience was when I was 19 in Billings, Montana, where I fell in love with the country lifestyle.
I also met my wife Kathy in Billings. We have two sons, Zak and Gunner.
Something that you may be surprised to learn; In high school I was an Exchange Student, and spent time in Russia...before the wall fell....when it was still Communist! Talk about crazy! Seeing that, and the way that the poor people of Russia lived and suffered under that regime really helps solidify my love for the Good 'Ol USA.
I am also an Instrument Rated Private Airplane Pilot, and a big aviation buff, you can usually find me tinkering around my hangar messing with the plane when I'm not on the radio.

I was 14 years old when I started working as a late, late, late night weekend dj at the local radio station in my hometown of Houma, La.  Eventually, I got moved up to overnights, then nights before taking off on life's grand adventure.
 
Ever the nomad at heart, I moved to the island of Guam after high school and I used my job in radio to travel extensively. Eventually, I got homesick and returned to the U.S.
 
Some of the other cities on my pre-morning show radio resume', are: New Orleans, Nashville, Miami, Saginaw, Reno/Tahoe, Lafayette, Tokyo, Detroit, and El Paso. I also had radio stints in various formats. Everything from Talk Radio to Hip-Hop, Top 40, Rock, & Classic Rock.
 
I have three children, Olivia, Ava, and Frank.  
 
A few of the things that I've been into over the years are baseball/softball, surfing, soccer, skateboarding, video games, VR, scuba diving, and I have spent several years as a volunteer Firefighter.
 
I LOVE to fish...like, I REEEEEALLY love to fish...lol...  I also enjoy having a freezer full of wild game.
 
Besides country, I am also a huge fan of Frank Sinatra, Island Reggae, and Christian Rap. I'm a self professed "car-nerd" who uses free time to drive anything I can get behind the wheel of...on AND off-road.   Oh, and, I also fly airplanes as a private pilot.
 
I met Big D in July of 1996 in Baton Rouge, and by December 16th, we were doing our first Big D & Bubba show together.
 
FOLLOW my socials: @bubbaradio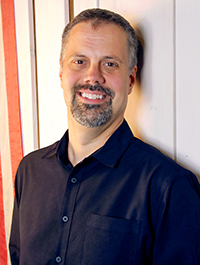 Operations Manager and the new Executive Producer
Shaffer crosses the street from Cumulus Nashville, where he was the morning show producer for Sports-Talk WGFX (104.5 The Zone). He previously programmed the legendary 650 WSM-AM from 2017 to 2019.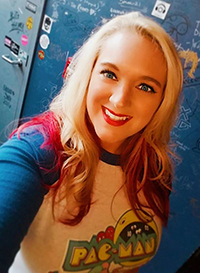 I got my first real radio job while I was still at Ole Miss (Hotty Toddy!), and then moved to New York City to work in television at NBC and MTV. But, MTV didn't play videos anymore so I decided radio was the place for me.

I'm perpetually single, mainly because I have yet to find the guy that will be as great as my dog. I watch *way* too much television and go to *way* more concerts than my credit card is comfortable with. I also have a fantastic collection of vintage rock and country t-shirts that take up an entire closet.
Follow me on
Instagram